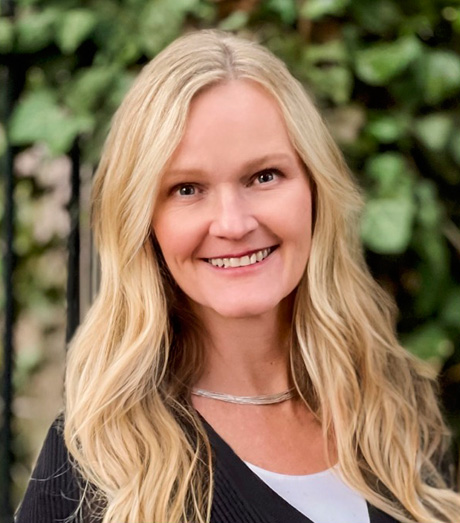 Dr. Kathleen Rich is a highly skilled and compassionate board-certified Family Nurse Practitioner licensed in Utah. She graduated magna cum laude from the University of Utah with her Bachelor of Science in Nursing. After working as a registered nurse for several years in urgent care and family practice, Kathleen pursued her dream to be a nurse practitioner and
earned both her Master of Science in Nursing and Doctor of Nursing Practice from Westminster College.
As a Family Nurse Practitioner, Kathleen has experience in primary care, sleep medicine, orthopedics and aesthetics. Her extensive clinical experience, coupled with her advanced
education, allows her to provide comprehensive and evidence-based care to patients. In her practice, she focuses on fostering a safe and nonjudgmental environment where patients
can openly discuss their concerns and goals. She recognizes that many of her patients concerns are deeply personal and sensitive topics, and she approaches each patient with
humility, empathy and respect.
With a deep understanding of the complex interplay between physical, mental, and emotional health, Kathleen takes a holistic approach to patient care. She believes in the importance of addressing the underlying factors that contribute to illness rather than merely treating the symptoms. By considering the whole person and tailoring treatment plans to individual needs, she strives to achieve long-lasting results and sustainable lifestyle changes. She is passionate about empowering individuals to make informed decisions about their health and equipping them with the tools they need to lead fulfilling lives.
Beyond her clinical practice, Kathleen loves being in nature: hiking, river running, skiing, backpacking, and tinkering in her gardening. She thrives on exploring new places and going on adventures with her husband and their four children.
"Keep your vitality. A life without health is like a river without water." – Maxime Lagacé
EDUCATION
DOCTOR OF NURSING PRACTICE
Westminster College City
08/2021– 08/2022
MASTER OF SCIENCE IN NURSING
Family Nurse Practitioner Westminster College City
08/2019 – 05/2021
BACHELOR OF SCIENCE IN NURSING
Registered Nurse University of Utah
09/2000 – 06/2002
VOLUNTEER SERVICE
UTAH STATE UNIVERSITY MASTER GARDNER | 2018 – Present
PTA PRESIDENT UPLAND TERRACE ELEMENTARY | 2104 – 2015
PROJECT MARC | 2002
EYES FOR ZIMBABWE | 2001 – 2019
CHOICE HUMANITARIAN | 2002
Kathleen Rich, DNP Credentials